Brief introduction of HuafeiTech New Media Converter
Our new generation of Media Converter comply with IEEE802.3 standard, which could transfer network compressed video signal to optical signal and transport them on the single mode/multi mode optical fiber, break through the distance limit of cable transmission, and realize the several kilometers,even hundreds kilometers long distance transmission through optical fiber medium. RJ45 port support 10/100M,10/100/1000M, Full-duplex/Half-duplex, Auto MDI/MDI-X. Both SFP and the core circuit are imported components, high reliability, FX and TX interface comply with international standard. Operating Temperature is -30℃~+75℃, and operating humidity is 0-95%(non-condensing), have dustproof, anti-saly fog, anti-acid fog and other ability, it could be perfect suit the harsh outfield environment.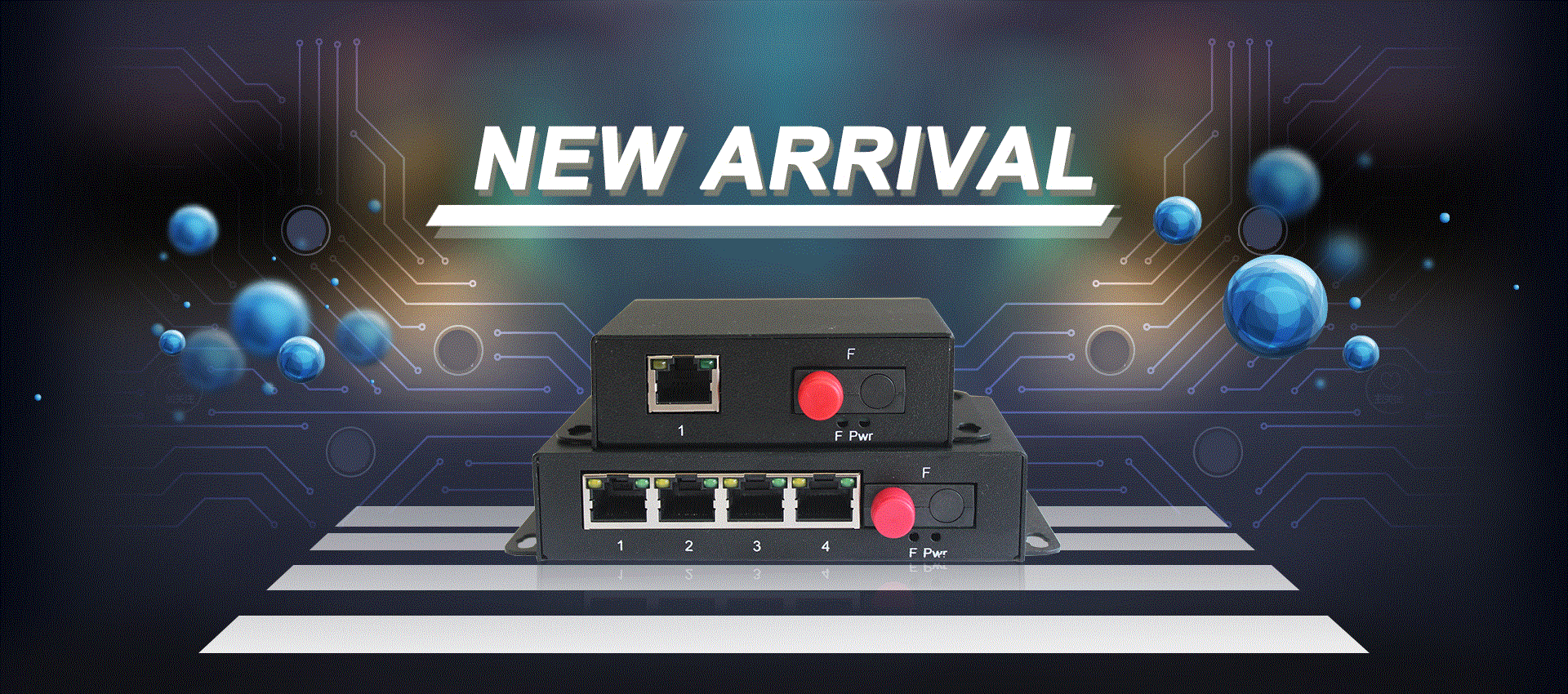 Production Features:
Comply with IEEE802.3,IEEE802.3u and etc protocol standard
With APC circuitm constant optical power output, large dynamic range
Surface Mount Technology
Equipped with power supply indicator,optical fiber link indicator, data state indicator
Equipped with power supply indicator,optical fiber link indicator, data state indicator, convenient to operation at site
Complete LED diagnostic function
RJ-45 interface supports 10/100M or 100/1000M rate, full/half duplex, MDI/MDI-X
User could choose 1*9 or SFP optical module
Lower conception design
Extreme small volume structure design, wall mouting installation, saving space
Support 1600 byte long packet transmission
New Generation of Media Converter of Huafei Tech adopts extra small volume design construction, wall-mounting installation, saving space, flexible function, 100M/1000M media converter, single/multi TX ports optional, FX port could be 1*9 optical module or SFP module, high cost performance, this is one trusted optical and electronic transformation equipment.