Huafei Tech "Water Conservancy and Hydropower Network Transmission Equipment and Communication Technology Interecommunions " was hold in Chengdu Sichuan Province. The leaders, experts and industrial insider from Chengdu Water Conservancy &Hydro-power Investigation &design institute, we communicate and share how to improve the reliability, stability in water conservancy and hydropower communication internet. Through the communication, the guest realize HuafeiTech's transportation equipment and technology, and acknowledge the strength of HuafeiTech in water conservancy and hydropower Internet communication solution field.

At the beginning of meeting, pre-sales technology support Manager Mr.Sun, introduce the HuafeiTech Enterprise development history, product system, industrial position and scope of business and etc. Beijing Huafei Technology Co.,Ltd established in June,2005, is a high technology enterprise which focused on digital optical fiber communication transmission application technology. Our company has individual researching, manufacturing, sales and after-sales service, main product is Industrial Ethernet Switch/ HDMI video media multiplexer, all products has their own proprietary intellectual property rights, software rights and pass the industrial professional institute quality test, and have CE,FCC,RoHS international cetification. Now our products have been used in transportation, electronic, power and other fields.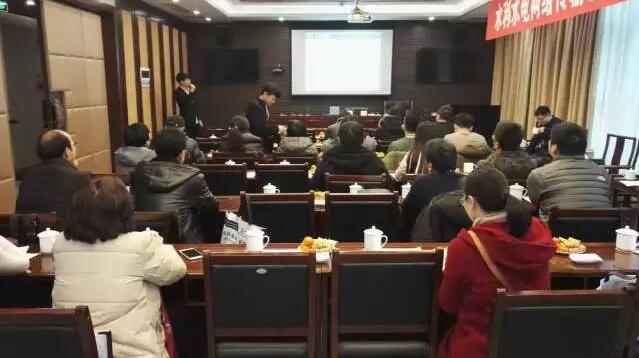 Then our Product Development Department Manager Mr.Zhou, introduce the typical product and water industrial related equipment: 4000 series Ethernet Switch with high performance, high reliability and plentiful internet management function, Layer3 Ethernet Switch support static routing protocol, Ethernet Switch with M12 interface have water proof and Anti-vibration function and other products related industrial field. Device server, IPDU and Outfield wireless AP and etc. And introduce products' technology index superiority, high adaptive capacity in variety tough field environment, and could enhanced the safety and stability of water conservancy and hydropower communication internet.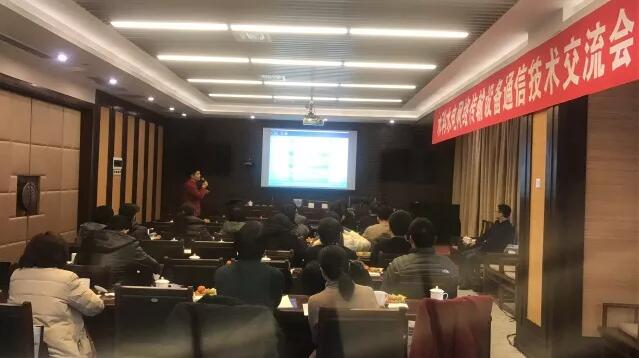 At the end of communication meeting, our Technology Director Mr.Wu introduce HuafeiTech private loop network protocol HF-Ring, HF-Ring technology and compared with STP/RSTP/MSTP and other layer 2 loop routing protocol, our advantage is high speed of convergence, no quantity limit network expansion, not cut back after broken Link recovery, simple configuration, and obtain software right. Then Mr Wu share the experience and communicate with our guest, and reply the technical question asked at site, technique support and researching manager also have a deep talk with guest, and response their questions about equipment, the whole atmosphere let people realize the passion and strength that company focused.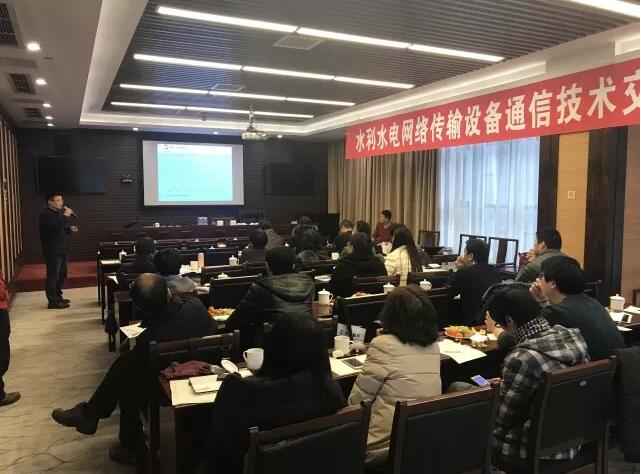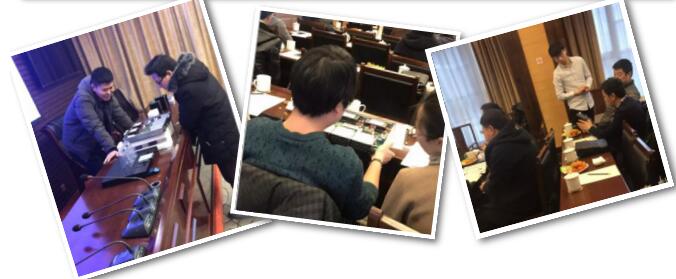 We also learn a lot from water conservancy and hydropower Internet transmission equipment and communication technology Interecommunions. Experts industrial agent share the experience and communication system big scale application successfully introduction, which means the institute and professional already have mature design method and deep level continuing optimization method. Huafei Tech will work with institute, and make more research in the water conservancy and hydropower Internet transmission equipment and communication, high efficiency and high benefit to beyond customer's expectation.