Typical application of Intelligent Transportation: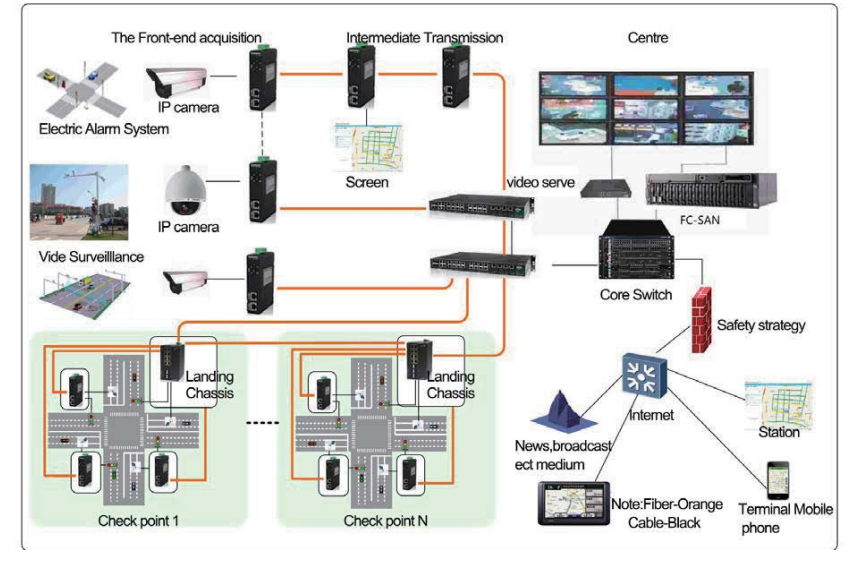 Features:
The transmission network adopts variety backhaul methods,ring,point to point,cascade.
Adopt fiber line protector under cascade return transmission in order to aviod the single point failure to spread the fault range.
Using HF-RING ring protocol, and self-healing time is less than 15ms.
With high speed transmission, and strong real time in order to ensure clear image and smooth video.
Support remote management, fast reading fault point and convenient maintenance.
Comply with grade 4 of EMC industrial standard.
Adopt green industrial ethernet design and low-power without fan design.
Wide operation temperature: -40℃~+85℃
Recommended Products